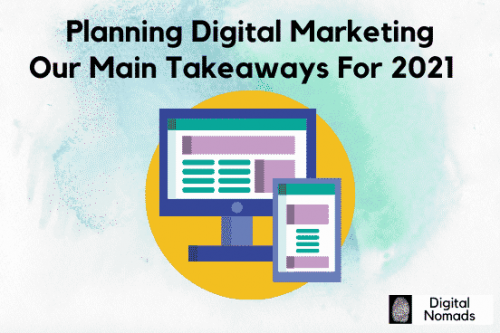 Planning
Digital Marketing  – Our Main Takeaways For 2021  
Introduction
Following the difficulties many local and international businesses endured as a result of the pandemic, strategies became both a challenge and a learning opportunity for us as a Hong Kong digital marketing agency. 
Adaptability was vital for us, as expected changes to the climate of marketing would shift due to government-mandated closures of non-essential businesses. Therefore, coming into 2021, we were prepared to continue watching and observing the market for each of our clients. Our main objective was to meet each of our clients desired goals for the year and in a post-pandemic life, which we are proud to announce has been a success.
With the introduction of several new updates from Google and our sights set on expanding digital marketing opportunities, we found that 2021 ended up becoming one of our most successful years in terms of lead generation, creative marketing and conversion rates for our clients.
Here are just a few ways we've been able to develop as digital marketing company, and how we plan on bringing our new marketing techniques and strategies into a post-pandemic market.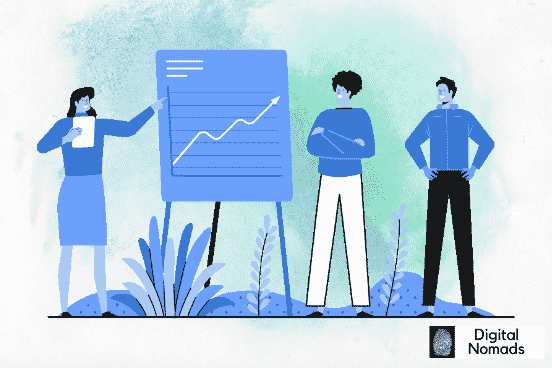 Continuing our efforts to utilise Google Ads and their updates
Google Ads continues to be the leading channel for us in terms of lead generation and sales for both B2B and B2C companies in Hong Kong and internationally. To utilise Google's updates to our clients' advantages, we prepared and strategised ways to best use the new developments.
Among the many changes made in response to how businesses operated during lockdown, this year, Google introduced a series of updates in an attempt to strengthen the trust between marketer and consumer. This past year we saw even more changes that will continue to help our efforts in boosting our clients' Google advertising and lead generation.
Notably, Google has recently launched Search Ads Image Extension to give digital marketers the ability to create and design their ads to look and feel more engaging. Search Ads Image extensions will essentially enable marketers to display relevant images with PPC search results for both mobile and desktop. Clicking on the image displayed will also allow customers to be directed to the relevant campaign pages, allowing for a more streamlined journey, particularly with mobile users. Since the launch of this new feature, we have already seen positive results in click through rates and conversions and will continue to use this extension to our client's advantage. 
Another important update is Google Shopping's ads attributes, a feature that will allow certain businesses to display shipping annotations on their Google search shopping ads. This feature was introduced as part of the preparation for the upcoming holidays. Companies will now be able to display expected shipping dates, like 'Get it by Dec 24th' and return policies like' 90-day-returns.' We are projecting that this new feature will help boost conversion rates for our eCommerce businesses and help set them apart from competitors once the holiday shopping begins. 
Among the other new updates and features, Google has also announced a change in keyword matching behaviour. In a nutshell, this update will allow more flexibility for keyword searches, shifting the focus of exact matches to relevant matches depending on the context and intent of search queries.
This change, as Google states, will lead to more qualified traffic to relevant searches. As well as this, there will be improvements to search term reports, automated display ads, and several other features that will be introduced in early/mid-2022, which we will continue to prepare and keep an eye out for in the upcoming year.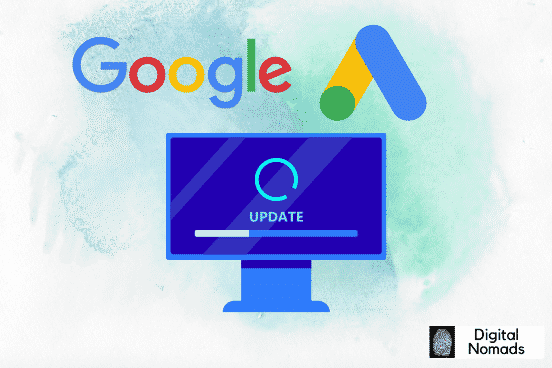 Getting creative with YouTube marketing and video advertising
As a digital marketing agency in Hong Kong, we wanted to expand marketing opportunities for both our international and local clients. Video marketing has played a massive role in our clients' success, primarily thanks to YouTube's advertising platform.
By creating and targeting video content to viewers, we were able to find new and unique ways for our clients to get their message across through careful experimentation and researching viewership activity. Research from Google has found that 63% of buyers have responded to video advertising on YouTube, as user activity on social media has continued to increase in recent years. In turn, it has become the secret behind some of our most successful digital marketing campaigns.
This year, we found that YouTube advertising can be beneficial for a wide range of our clients, particularly B2B partners. With the cancellations of exhibits, conferences, and fairs, many of our B2B partners had lost their essential marketing opportunities. While YouTube ads had been primarily used for eCommerce and B2C businesses, we found that our B2B clients could also employ video marketing and YouTube's platform into their marketing plans.
In short, our B2B clients were able to obtain the conversions and traction needed to make up for their marketing losses due to the pandemic. In addition, YouTube advertising has played a vital role specifically to our B2B clients, allowing them to branch out and play with different ways to get the attention needed for their brand and products. 
While there is no correct way in creating effective ads for YouTube, through careful experimentation and following each target audience's pressure points, we were able to find unique ways to build and deliver convertible ads through the following methods: 
Relying on the foundation of good video marketing 
As well as playing around with new and different ideas, it was also crucial to follow the tried and tested method of YouTube's ABCD approach: 
Attract

a viewer's attention from the beginning.

Integrate

Branding

into the video content.

Connect

through storytelling methods.

Direct

viewers straight to call of action.
While allowing our creativity to expand, following these basic rules helped hone our efforts in making and creating compelling videos for marketing. 
Taking on a careful experimental approach 
Creativity will often mean breaking the boundaries to make something new and innovative. When it came to creatives for YouTube, experimenting was vital in finding the right beat for each of our client's target audience. This strategy involved trying and testing specific videos with particular responses to learning how, when and why conversions and click-through rates were made. We found that particular target audiences had a specific set of desires. Experimentation with content played a significant role in figuring out what worked and what didn't work, depending on each of our client's specific goals in the long term. 
Prioritising storytelling and Branding
Creative marketing allows for good storytelling techniques and evoking certain emotions and feelings from viewers. With video advertising, we made sure to keep these two elements in mind for all our clients while still ensuring that their branding and voice carried through. Thanks to our efforts, we were able to produce content that allowed our clients' target viewers to taste who they are and what they represent.  
Creating new and unique styles 
As stated before, video advertising allowed for new and innovative ways for creative marketing. Essentially, there are no rules set in stone for creating videos for YouTube advertising which means styles and looks were open to be played with. As a digital marketing agency, we work with various clients, each with their own unique voice. For many of them, YouTube advertising has been an excellent way to showcase their brand to a wider audience.  
Building video content for digital and TV
While TV advertising is still alive and well, marketers are now shifting their editing and video content to cater to the smaller screens on our phones and laptops. Traditionally, video ads that were created for TV would have simply been transferred onto the smaller screen. However, we found that while video ads for TV still hold value for its medium, creating video for the purpose of digital implies the use of large and easy to read texts, a tighter frame, colour contrast and other methods to boost visibility on mobile phones and gain more attraction.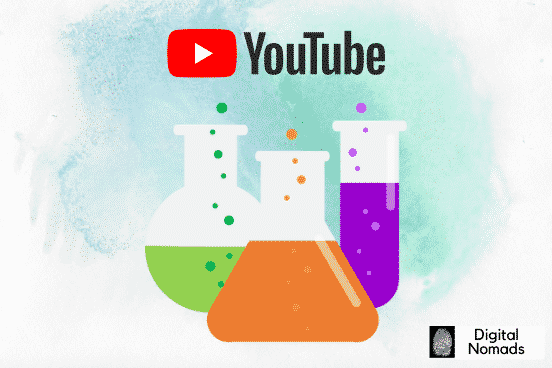 Social Media and Facebook Advertising
For the past four years, we have been proudly working as an official Google Partner. With our efforts expanding into more dedicated social media marketing this year, we were delighted to partner with Facebook. This decision came with the intention to provide both high performing PPC and social media digital marketing for our trusted clients. 
Social media marketing in the age of global pandemic became crucial in reaching a wider audience. A research made by Hootsuite and We Are Social  highlights how in 2020 Hong Kong internet users spent an hour more on social media each day in comparison to 2019. Knowing this, we successfully generated leads and raised conversion rates through Facebook and Instagram advertising.
In addition, we found that social media marketing became an essential entity for B2C companies based in Hong Kong, as Facebook is the third most used website in the country, following Google and YouTube. With this information, we made sure to direct our social media marketing towards Facebook Ads.
Like any good marketing strategy, it's essential to reach our client's goals using different tried and tested methods, especially when it comes to Facebook advertising. We recently wrote a guest post for Hackernoon where we shared some of our most effective tactics and formats for Facebook/Instagram leads and sales while still ensuring that PPC costs are kept to a minimum while still optimising chances of profit.  
A few highlights from the article included the benefits of lead generation in terms of targeting specific potential consumers by simplifying the basic information when providing forms, as well as the importance of customisation and analysing visitor activity on websites in order to boost sale opportunities.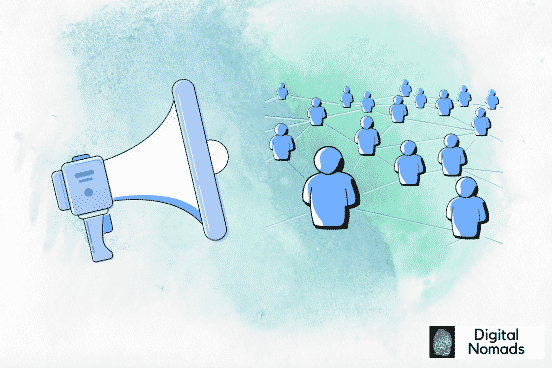 Supporting our local clients during and after COVID 19
As everyone will know, 2020 and 2021 were challenging for both local and international businesses. That being said, we continued to support our clients by ensuring that a difficult transitional period did not prevent them from reaching their strategic marketing goals.  
Firstly, the added features to the Google My Business account made sure that we, as a Hong Kong based  marketing agency, were able to help our local clients migrate to the digital space. As a result, as online searches grew throughout 2020 and into 2021, our local clients, particularly restaurant owners and those in the food and service industries, were able to maintain their presence and reach their marketing objectives.
These simple but impactful changes included adding business hours and offering takeaway and delivery options to their Google My Business search results. As well as this, we made sure to build and generate our local clients' SEO opportunities so that their online presence will continue to strengthen in the long term and project consumer activity in a post-pandemic market.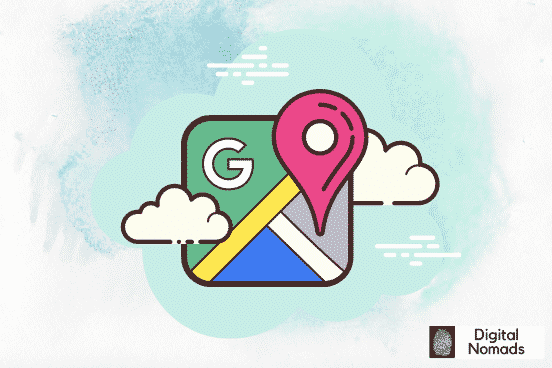 Conclusion 
This past year has proven to be an excellent learning opportunity for us and our clients in terms of digital marketing. As we approach 2022, and hopefully, the end of the global pandemic, we will continue to branch out and prioritise ways to create and generate effective marketing plans and strategies during the transition from lockdown and back to a normal life. 
As an online marketing agency based in Hong Kong, we are always looking for how best to adapt and follow consumer activity, no matter what the world may look like. To learn more about our services and how we can help your business meet its digital marketing goals, send your inquiry here.