Facebook Ads
Facebook is the third most important website in Hong Kong after Google and YouTube. People share content and interact with their friends through likes, comments and new posts. The social media experience is not limited to that though, in fact during the last years a lot of users have become more and more active on Instagram. This is a platform preferred by Millennials who find there a spot where they can interact with other people with more privacy. Overall the number of active social media users in the city is steadily increasing year after year and people spend an average of 2 hours every day on social media.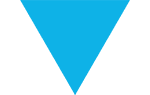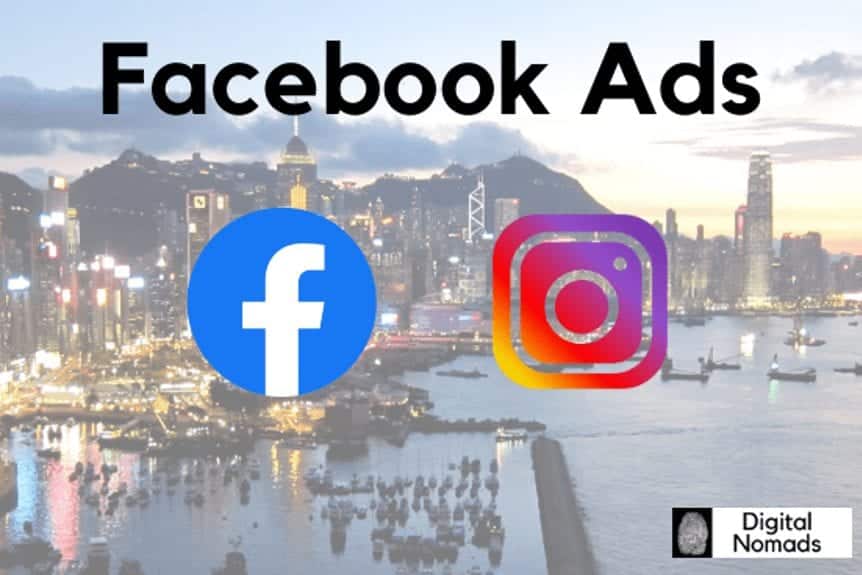 Why advertise with Facebook Ads?
The first important reason to integrate Facebook Ads in your advertising plan is cost. The Cost-Per-Click is much lower than the one of Google Ads. If you have a limited budget this is definitely an option to take in consideration.
Another reason which makes advertising attractive on social media is the fact that advertisers can target with a high level of precision the right people. Audiences are created considering the information reported in the different users accounts like demographics, interests, favorite pages, hobbies etc. etc.
Facebook Ads are also a great channel to showcase your products. Due to the variety of display and video advertising formats at your disposal it's a very effective medium for visual demonstrations.
Last but not least the fact that your ads are linked to your pages create a strong brand consistency. Users can see your brand, logo, URL, brand image, profile pic and can relate.
The Importance Of Your Pages Content
In addition to the Facebook Ads management we also help our clients with the creation of content in their Facebook and Instagram pages making sure that the brand message is consonant and catchy. We strive to build a strong connection between your content and the final users in order to favor more interactions with your posts.
At Digital Nomads Hong Kong we work to craft the right content to use in the pages and in the Facebook Ads to favor a congruous communication experience.
The Facebook Audiences Benefits
Highly profiled audiences are the foundation of Facebook Ads. We have already outlined how beneficial can be for advertisers taking advantage on the target accuracy of interests-based / core audiences.
In addition to that Facebook Ads give you the opportunity to retarget in the social media channels profiles of existing or past clients (Custom- Audiences). If you have their emails and these addresses are associated with their social media profile, you'll be able to show them your advertising message when they are browsing Facebook or Instagram. This represents a great remarketing opportunity which is particularly useful for lead generation campaigns. In addition to that, through Custom-Audiences, advertisers are able to target people who have interacted with their Facebook/Instagram page or downloaded their app.
The options for the audience profile creation are not over though. When working on reaching the advertising campaign goals Look-Alike audiences can be of great benefit. These audiences are created by the Facebook AI system starting from existing ones. Basically advertisers are given the opportunity to create audiences that are similar to the ones that have already been used. For example Look-Alike audiences can be quite powerful for the creation of lists of users who have the same characteristics of your existing or past clients.
We support our clients in selecting the right audiences to reach their business goals and continuously test new ones to further increase the results coming from their advertising campaigns. Defining new and profitable audiences is a key factor to reach successful results with your Facebook Ads campaign.
We follow a test-and-scale approach for the selection of the right audiences which allows us to spend the advertising budget of our clients in a cost-effective and efficient way.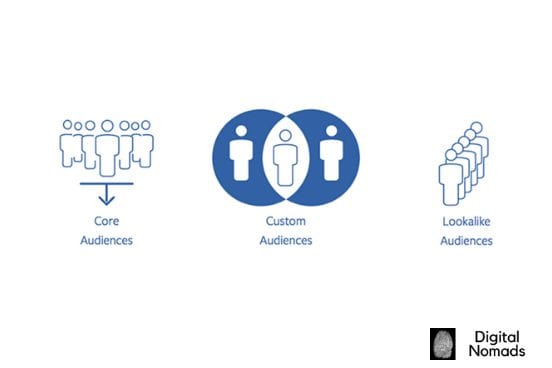 The Facebook Ads Creatives
The social media network represents a great channel for the showcase of banners and videos formats. But designing the right creatives for a successful campaign is not an easy task. Reality is that we are shown a multitude of visual ads everyday and we try to skip as much as possible most of them.
How can you make sure to have Facebook Ads creatives which stand out and attract the people these are shown to?
Our team is specialised in creating highly attractive and catchy creatives which results in more interactions with your audience. From multiple formats banners to videos for different industries.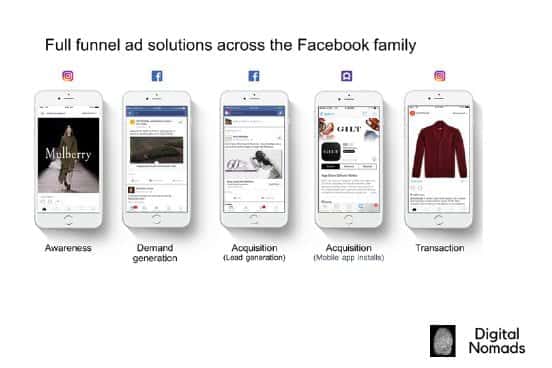 Depending on your final Facebook Ads campaign goals and the devices targeted, we work specifically on the creative visual content to ascertain that your message is heard, remembered and leads the audiences you target to a specific, desirable action.
Facebook Solution For E-Commerces: Dynamic Product Ads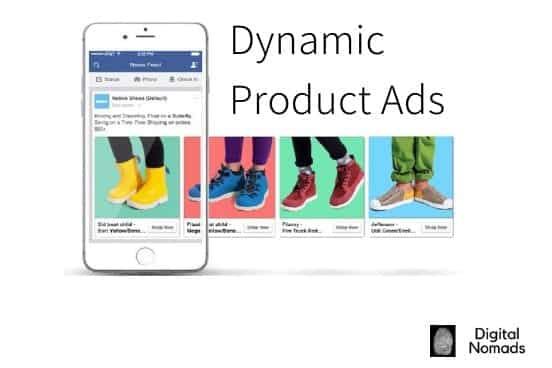 Dynamic Products Ads are for Facebook E-commerce Advertisers what Shopping Ads are for the same kind of advertisers in Google. With Facebook Dynamic Product Ads e-commerce owners are able to advertise their products with efficiency and precision. In order to run Dynamic Product Ads campaigns you'll have to upload the feeds of your products in the Facebook Catalog tool. We help our clients to automate this process, diminishing the amount of manual work which can result from this task.
With Facebook Dynamic Product Ads you'll be able to show again to your potential clients the exact products they watched when they landed on your website. This dynamic remarketing function is very effective in generating more sales for your e-commerce shop.
At Digital Nomads Hong Kong we support our e-commerce clients in maximising the revenue stream coming from their Facebook Ads campaigns helping them with the set-up and continuous optimisation of their Dynamic Product Ads campaigns.
Track, Measure and Optimise: Our Analytical Approach to Facebook Ads
Having full control and understanding of your campaigns is key to reach the best results. This is the reason we work with our clients to implement all the analytical tools needed to maximise the performance of your Facebook Ads.
Facebook Pixel is the tracking code which allows social media advertisers to make significant changes to their campaigns in the way the ads are shown to the audiences. For lead generation/ conversions oriented campaigns Pixel is must have since it represents the core of the information collected by the Facebook machine learning system.
We use the data collected through Facebook Pixel, combine it with the ones of Google Analytics to find the right fine tuning of your Facebook Ads campaigns and maximise the ROI.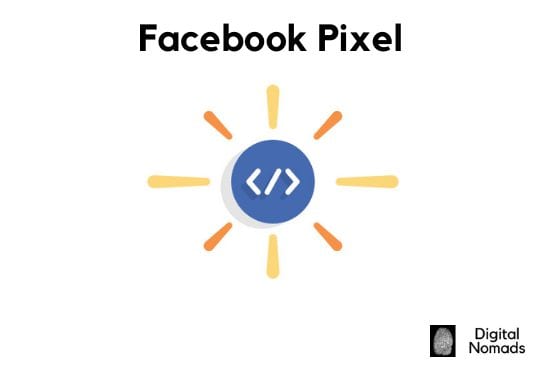 Why Digital Nomads Hong Kong for your Facebook Ads?
We have extensive experience with Hong Kong brands and their reputation management in the social media channels. We have grown their pages followers exponentially and created a virtuous cycle which has resulted in a higher interaction rate between their content, existing and new customers.
In addition to that we are Facebook Blueprint Certified, recognised and qualified Facebook Ads professionals.
Facebook Ads have always been an important part of our social media strategy. A brand which is well positioned and creates interest in Facebook and Instagram it's a brand which has more chances to convert its social media traffic into new clients. And we ultimately want the companies we work with to get new leads and business as it's our strong belief that pure brand awareness it's a weak goal for the survival and growth in today's market uncertainty.
Likes alone won't get you anywhere. Get in touch with us for a free consult to understand how we can shape your social media strategy in order to increase your brand's appeal and generate more leads!