Google Ads
Google is still the most important website in Hong Kong. People perform every day a multitude of searches to look for products or services they are looking for. Being able to be found on the search engine is crucial for the success of your online business.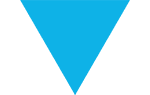 The audience
Google Ads is the right answer for companies that want to share their marketing message with users that already know what they want to purchase. This form of online marketing puts in touch brands with consumers that are interested and ready to buy a specific product or service.
Google Ads guarantees you the opportunity to reach your audiences as they use multiple devices — desktops, laptops, tablets, and smartphones.
When properly set-up and optimised, this advertising system allows to reach the right people at the right time in the right place.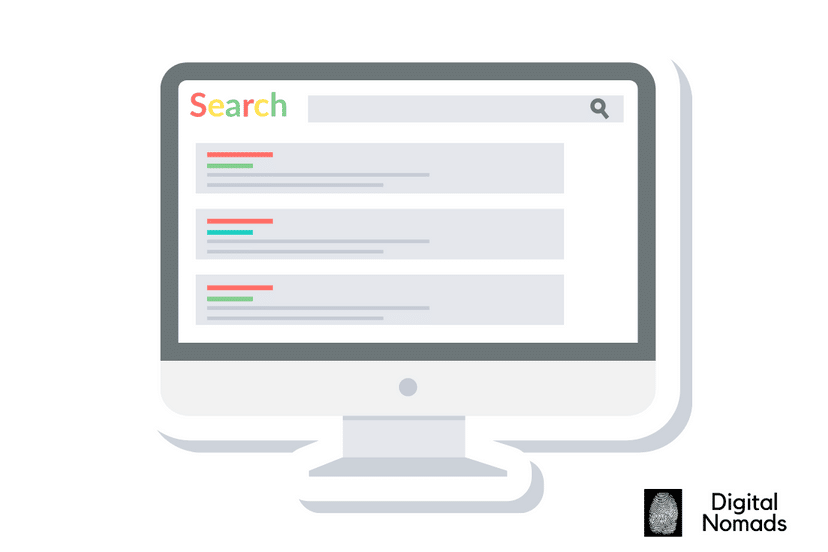 The difference with Social Media
Differently from social media where brands compete to attract the attention of visitors who are engaging with their favorite content, this form of advertising is very powerful to generate leads and acquire new clients. People search in Google to find professional and effective answers to their needs.
How we handle your campaign
We decide which keywords to show your ads for depending on your objectives and business needs. You DON'T need to have an immense budget to be competitive for positions in the first page of Google. We strategize to get results with a reasonable cost per click. We always strive to make your campaign as much cost effective as possible.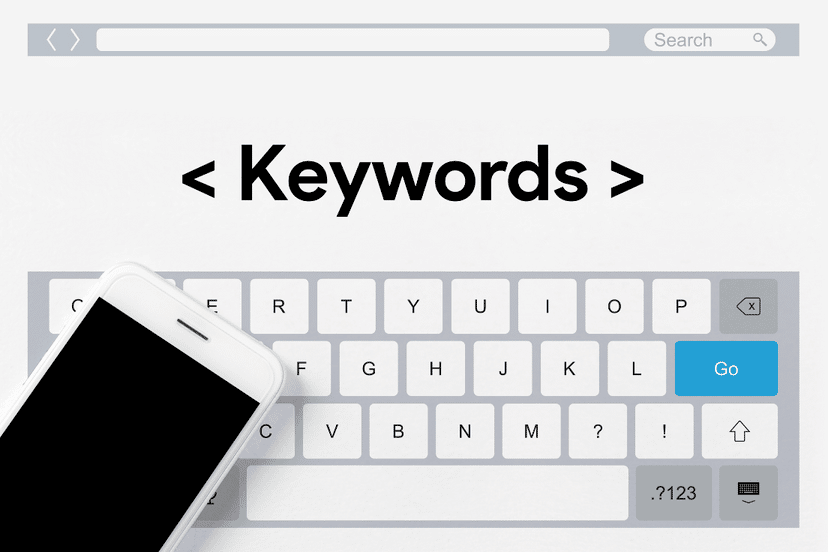 The Google Ads Channels
When we talk about Google Ads and cost per click we are not only considering search ads but ads that appear on the GDN (Google Display Network), YouTube or Shopping ads. Depending on the needs of your business we suggest the most appropriate medium to use. Google Search Ads is a cost-per-click form of advertising, you only pay when someone clicks on your ads. This guarantees a high return and exposure for your brand.
We will help you to integrate the different Google Ads channels in order to create an harmonious and effective strategy for your online advertising. Once your brand will be visible in all the different Google properties your chances of converting your exposure into new business will increase dramatically.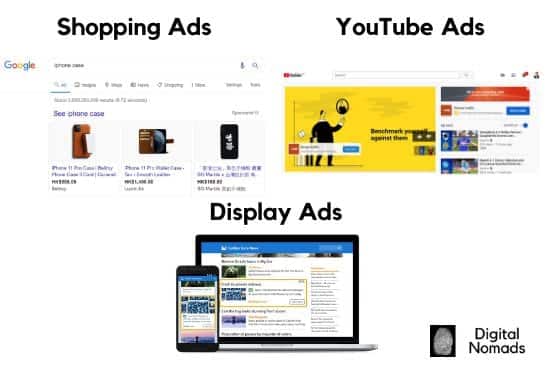 Google Ads is a great solution which makes SMEs able to compete against top brands with more budget and resources. But only with us you'll reach the competitive edge. We know how to gradually increase the quality score of your campaigns to make your cost per click less expensive and spend your daily budget in the most efficient way.
A fast way to appear immediately in the top positions of the search engine
Results come in quicker than the optimisation for the organic listings (SEO). Your ads will appear on the search engine the same day you start a campaign. If people are visiting your pages without converting you'll be able to retarget them through remarketing when they are browsing their favourite websites (including YouTube). Google Ads follows your visitors during their navigation experience guaranteeing an extensive coverage and a bigger conversion rate than the other forms of online advertising.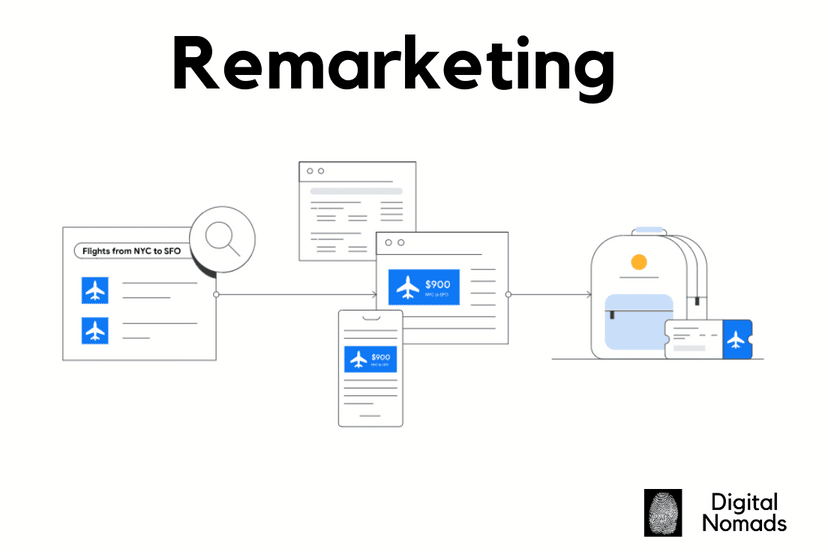 Google Ads technology has evolved to a point in which the machine learning used by the advertising tool can help advertisers to identify with more precision the clicks which become conversions.
However it's through experience that it's possible to determine which advertising automation you need to fulfill your campaigns objectives. We handle on a daily basis this technology on behalf of our clients to make sure that their advertising strategy is supported by the most recent industry standards.
Continuous learning and workshops organisation focused on Google Ads, digital marketing and digital transformation are the two pillars we've have built our expertise on in the Hong Kong online advertising scene.
Your Online Reputation In Google
In the different Google properties people can also read reviews and get the impression from their peers about a particular business. This factor is becoming more and more important when it comes to make a final decision about a brand.
People listen to their peers in their groups of trust to build their idea about a company. The exchange of information is continuous and rich in details. Opinions multiply and become important when it comes to choose among different options.
How can you make sure to stand out in the brands crowd?
At Digital Nomads Hong Kong through specific online marketing plans we help you to shape properly your brand message with Google Ads and make sure that your online reputation favors new clients' acquisitions.
Avoid the waste of your money and get what you are aiming for: new clients.
We help you set up and optimise your Google Ads campaigns in order to maximise the return on every dollar of advertising spent. We know how to do that, we did that at Google for top brands and worldwide renowned agencies. We are top experts at managing Google Ads advertising. When we talk about results we refer to conversions that translate into new leads – and eventually new clients!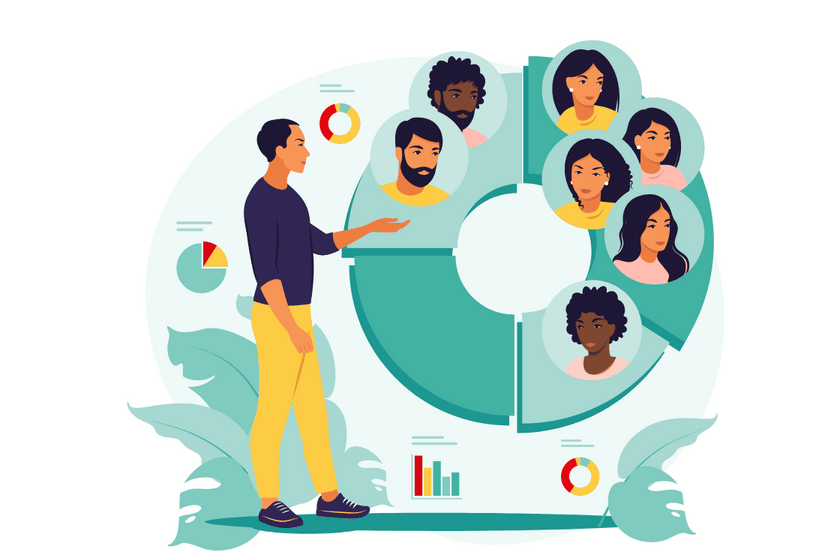 Results Transparency
We constantly share the performance of the Google Ads with our clients through regular reports. The easiness of interpretation of the Google Ads panel allow us to measure consistently and be clear and transparent about the results coming from this channel.
Google Ads will also provide insights on how your competition is doing showing you valuable data to better position your brand in the search engine.
It's crucial to understand how your competitors are promoting their business, what kinds of ad creatives they run. The transparency of Google Ads helps you with that. We will assist you to catch the opportunities that come your way and make yourself stand out from businesses your company is competing with.
Our Package
Included in the Google Ads management we offer you a FREE Google Analytics and Google My Business set-up. We fine tune your Google Analytics to get the most out of the Google Ads campaigns we build for you. Our optimisation process is based on a continuous data analysis. We improve the performance of the marketing campaigns on a daily basis in order to maximise your advertising ROI. Also, in the Hong Kong market where the majority of clients search for products online and buy them offline, by setting up Google My Business, we make sure that your brick and mortar shop can be easily found by new local clients.
In addition to that we will make suggestions and eventually help you to change your website or landing pages to make them ready to get as many conversions as possible and don't lose any opportunity coming from your Google Ads clicks.
We are a Google Partner, qualified and certified professionals with a proven track record. Clients have given us their trust and we've paid them back with results which have turned into long lasting business relationships. We always want to establish a durable collaboration with all the companies we work with.
So what are you waiting for ?! Get in touch with us for a free consult and start to acquire new clients in the Google network maximising your advertising investment!