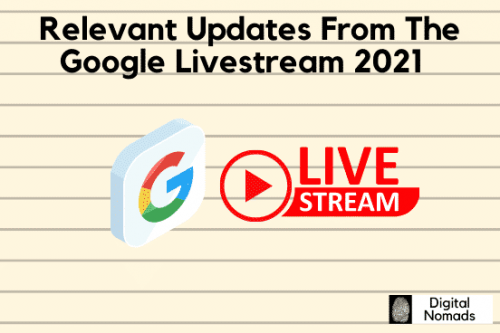 Relevant updates from the Google Livestream 2021
Introduction
Last month, Google hosted its annual Marketing Live event after a two-year hiatus. This year was the first time Google hosted the event online only, via Livestream, which was broadcast to the entire world. The announcements included news about updates to Google's marketing products and updates to their current platforms. 
While there is no doubt that the pandemic has affected businesses across the world in many ways, the shift to online marketing is one of the most evident changes, and this was the main theme in this year's event. Google Livestream 2021 heavily focused on the change of consumer behaviour and the growth in e-commerce services, along with the increase in customer interest in local businesses. The event also focused on Google's response to ongoing conversations in privacy protection and how it will likely shape the future of digital marketing. 
From what we've learnt from the Livestream event, our digital marketing agency in Hong Kong is confident that these updates and new products will help both current and new clients reach their marketing goals. 
Here are the main updates from the Google Livestream 2021 and how we can use them to support and assist our clients:
Drive more foot traffic with local ad formats and bidding updates 
Google's decision to further advance the Google My Business feature was a result of its value to local businesses during the pandemic lockdown. During the pandemic, Google My Business has allowed physical storefronts to utilize online advertising as a way of reaching potential customers within their local area. This included a focus on delivering traffic from local ads and the service was enhanced to cater for bids to target potential customers with Local campaigns. The feature is designed to attract local customers to local businesses, and as a Hong Kong digital marketing agency, this is something we're excited to use for our locally based clients. Local campaigns will also allow targeted ads to be featured on Google maps.
2. "Pick up today" option available for Google My Business
Another noteworthy update to Google's marketing service was the addition of a "Pick up today" option, which would allow customers to collect their orders from local storefronts on the same day. Businesses will now be able to highlight their inventory through local ads as a way of incentivising customers to visit their physical storefronts, something our Hong Kong online marketing agency will be happy to assist you with.
This is a quite important update as, before the pandemic, the webrooming phenomenon (check online and buy offline) was a predominant trend in Hong Kong. We think that with the slow return to normality webrooming will start to become again as relevant as it was before.    
3.
Enhanced Conversions through first-party data
In light of the new Privacy & Safety initiative, Google's new Enhanced Conversions will focus its measurement strategy on consented first-party data when third party data (such as cookies and other identifiers) are unavailable. Enhanced Conversions is said to introduce a more accurate view of performance by using target customers' consented data (like email addresses) to target and track their behaviours. Advertisers have already claimed that Enhanced Conversion rates have increased by about 3.5% on search and 12% on Youtube. 
4.
Customer Match will be now available to all marketers
To further Google's policy on privacy-safe marketing, the Customer Match feature will now be available to all marketers, if they meet the necessary requirements. With changes in privacy settings, Customer Match is Google's way of enhancing a business's chance of conversion by delivering tailored ads which target audiences with a previously recorded interest in the subject of the ad. The feature allows users to upload email lists and phone numbers of target customers who have given their consent to the use of their contact details for marketing purposes. 
5.
Upgrades to the Insights Page
The Insights page in the Google Ads panel will be upgraded to provide more information and clearer presentation to help users learn more about their performance and their customers. The new Insights page, which is set to be introduced in the coming months, will include three new features: Demand Forecasts, Consumer Interest Themes and Audience Insights.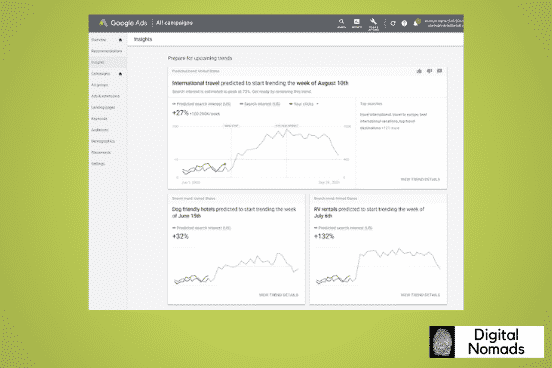 6. Image Extensions to be added to text-only ads
Search ads will now offer an image extension feature to help your ads look more visually attractive and engaging. With text ads, marketers will now have the option to include a relevant image to help enhance the ad. Image extensions will be available to use globally.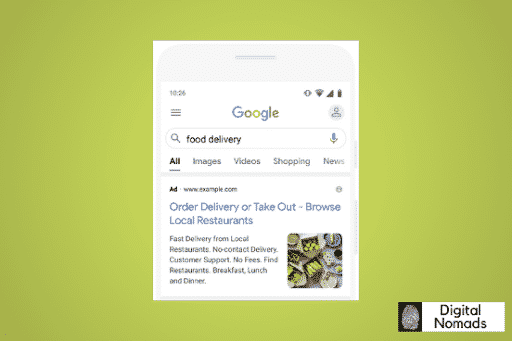 7. Target ROAS for Video Ads
In the coming months, advertisers will be given a new bidding strategy for their ad campaigns. All businesses using Video Action Campaigns, will be able to use Target Return On Ad Spend (ROAS) bidding, against the predicted conversion value rather than the predicted conversion rate. 
8. OCI helper tool for Offline Conversion Imports
The new OCI helper tool will allow members of your team to set up Offline Conversion Imports as a way to drive more qualified leads. This will automate project management and provide more detailed guidance for your team members in how to track offline leads and their conversion rates. 
9. Feature top products across YouTube and Google
Marketers will now be able to show top products on both Google Ads and YouTube advertising by connecting their Google Merchant Centre feed. This feature will hopefully spark interest and inspiration for online shoppers across the web.
10.
Touchpoints from Display and YouTube Ads will be included in all attribution models
Along with Search and Shopping campaigns, touchpoints from Display and YouTube ads will now be included in all attribution models. This will also include data-driven attribution and in-app conversions for these touchpoints. 
11.
Personalised feed for more customised information 
Marketers will receive a more personalised feed on their Google Ads app, tailored to provide more insights on their conversion goals. Educational content, such as tutorials and video announcements from Google Marketing, will also be easier to access from the app. 
Conclusion 
Google Marketing's updates will continue to cater to its ever-changing audience and the fast developing business world. As a digital marketing agency based in Hong Kong, we will continue to monitor and adapt to these changes and integrate them into the ongoing services and support that we offer for both local and international clients. 
 For more information on our services and how our Hong Kong digital marketing agency can help boost your online presence, get in touch with us.